Custom & Luxury Homes
Bernskoetter Construction has established a reputation of being a high-quality and detail-oriented custom home builder in Jefferson City, Missouri. Our crew is at the job site from start to end, rather than subcontracting out most aspects of the building process. We self-perform everything from footings and concrete work to framing to final finishing. This is done as the ultimate means of quality control and pride. We have established a large base of satisfied clients, many of whom we have built for multiple times. Please view our gallery to get a glimpse of our work.
Remodeling
We have completed multiple hundreds of remodeling projects over the years ranging from small bathroom and kitchen remodels to whole house renovations. Remodeling projects are often very different from building custom homes; we are starting with a project that may have a certain degree of unknown issues. However, we take a great amount of care in diagnosing and fixing any underlying problems that may exist; so that our final product is as functional as it is beautiful. In the same way we have built for many clients multiple times, we have also done whole house renovations for the same clients multiple times.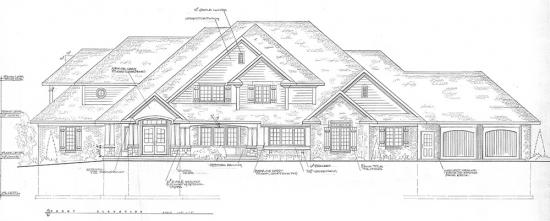 Design
Bernskoetter Construction offers design and construction guidance from small remodeling projects to whole house renovations and custom homes. Utilizing knowledge we have gained from over 200 years of combined construction experience we utilize both cutting-edge design software and the drawing board. We can entirely manage projects in-house, but also work with some of the most renowned architects and designers in Missouri and the Mid-West. Our objective is to craft your project exactly as you envision it –perfect.